About Us
Openfiler takes the pain out of deploying and managing networked storage.
You bring the hardware, any industry standard server will do, combine it with our
Openfiler
software and the result is a powerful networked storage solution that exports your data via a full suite of industry standard storage networking protocols. Openfiler lowers deployment and maintenance costs for networked storage without compromising functionality or performance.
Product
Openfiler is a network storage operating system. With the features we built into Openfiler, you can take advantage of file-based Network Attached Storage and block-based Storage Area Networking functionality in a single cohesive framework.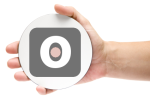 Any industry standard x86 or x86_64 server can be converted into a powerful multi-protocol network storage appliance, replete with an intuitive browser-based management interface, in as little as 15 minutes. File-based storage networking protocols such as CIFS and NFS ensure cross-platform compatibility in homogeneous networks - with client support for Windows, Linux, and Unix. Fibre channel and iSCSI target features provide excellent integration capabilities for virtualization environments such as Xen and VMware.
Idea
With Openfiler the desire is to change the game; give users the same functionality, the same performance and the same availability without the same associated costs of solutions from networked storage industry stalwarts. All of this delivered via the power of Open Source technologies such as the Linux kernel and GNU environment, Samba CIFS fileserver, and LVM2 block device virtualization utility.
Stemming from this bold idea we produced and continue to develop Openfiler - a compelling solution that can meet the storage management needs of enterprises.

Services and Solutions
We deliver support services for production deployments of Openfiler
We provide consulting, installation services and training for Openfiler